How to
Build a Business Case for Organizational Coaching
Trainer: Meryl Moritz MCC

Date: November03--04, 20178

Venue: No. 2558 West Yan'an Road,Cypress Garden Hotel Shanghai

14.5 CCE
---
HOW TO BUILD A BUSINESS CASE FOR ORGANIZATIONAL COACHING
Teams are fighting instead of collaborating.
Managers order people instead of training and encouraging employees.
New managers struggle to learn how to be competent leaders of people.
These are the issues organizations hire coaches to help them with. But do they get what they pay for?
GOOD NEWS!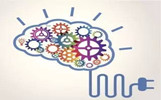 Coaching Is effective in all these situations and it can impact:
Emotional intelligence of staff and management
Productivity and morale
Financial performance
Teaming and collaboration
You can show business decision makers how coaching makes a difference!
This 2-day workshop is designed to help you advocate for coaching inside organizations.
When you complete the workshop, you will be able to present a credible argument of how coaching works.
WHO SHOULD ATTEND?
Business owners
Human Resources specialists
Trainers
Department heads/managers
Professional coaches
Received at least 60 hours of coach-specific training
Able to define what coaching is and what it is not
Willing to do group work evening following Day 1
WHAT YOU WILL LEARN ABOUT:
1. Research results to document coaching effectiveness which you can offer to your coaching prospects or your company management.
2. Real-life stories of how different size businesses accepted coaching and enjoyed its transformative effects.
3. Best practices for how to launch a coaching program for one executive, one team, or an entire tier of employees which you can include in your proposal
prospects or your company.
WHAT YOU WILL EXPERIENCE:
1) Cooperate with other participants to identify frequently asked questions and good answers (about things like return on investment, return on expectation,
and enhanced well-being and engagement) that decision makers have about organizational coaching.
2) Discuss and debate about the benefits of different measurement approaches for business issues/situations.
3) Prepare and practice your business pitch for influencing decisions about coaching!
4) Get feedback from instructor and other participants to sharpen your presentation.
WHAT YOU WILL WALK AWAY WITH:
Confidence that coaching, used in the right situations, is effective and why it is.
A plan for planting seeds of interest in coaching and harvesting them in the next season!
A community of like-minded people who can serve as resources to you as an advocate and or practitioner of coaching.
Continuing Coaching Education Credits from the International Coach Federation that you can use to apply for or renew a global coaching credential.
TRAINER:
Meryl Moritz, MCC (Master Certified Coach), has designed and measured coaching programs for dozens of
organizations in her 21 years of practice as a
professional coach. Ms. Moritz is the past Vice Chair of the Global Board of Directors of the International Coach Federation. She is on coaching faculty of
the University of Miami in Florida, is a coaching examiner for Columbia University in New York, and teaches for PEMI Shanghai's NLP coaching program.
Ms. Moritz is President and Founder of Meryl Moritz Resources LLC in New York where she design and implements coaching programs for major
organizations and coaches business leaders and their teams on four continents. She holds the Master of Science degree in the Sociology of Organizations.